Return to the top of the page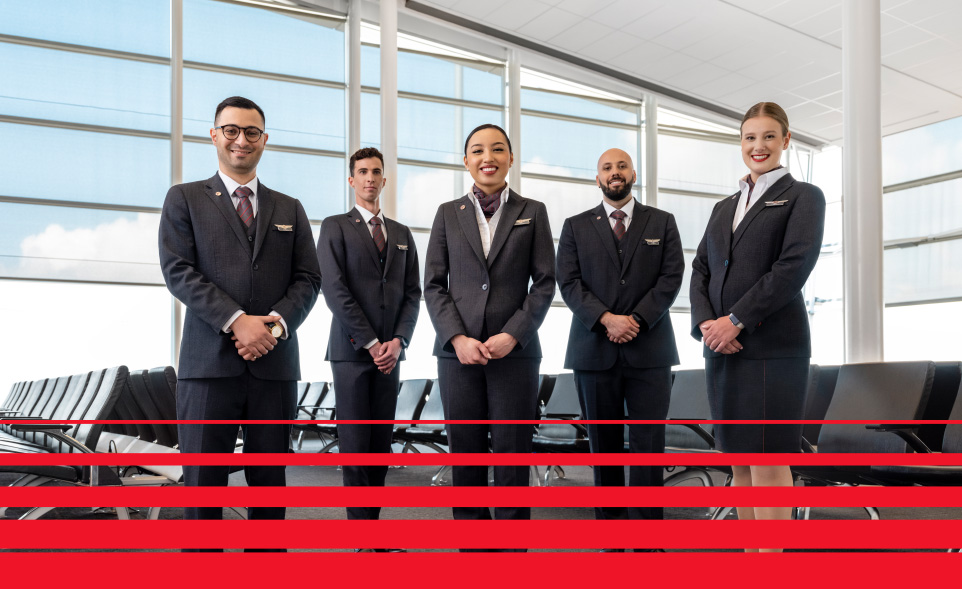 Air Canada Rouge Careers Page
Can you take customer service to the highest level?
We're a fun, hardworking group who believes in stellar service, and making every flight a memorable experience for our customers.
Energy. Passion. Dedication
We bring these values to our customers every day.

Love makes the world go round
We love what we do and we love our customers. They mean the world to us.

Safety first
At Air Canada Rouge, ensuring the safety of our customers is just as important as maintaining our super amazing service.

A proud history
As part of the Air Canada family, we're honoured to carry on a respected history of air travel.
If you only read one thing on this site, let it be this.
Everything we stand for boils down to one single, yet profoundly important sentence:
We create memorable moments by delivering an outstanding experience for travelers everywhere.
We hire fun, dedicated people who can adapt to anything that comes their way on the ground and at 30,000 feet in the air.
Think you're ready to join the Air Canada Rouge team?