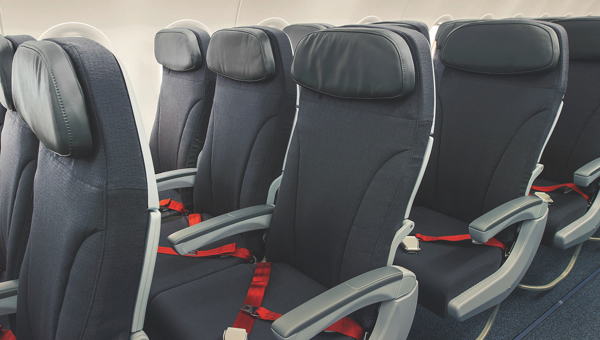 Enjoy the widest Economy seat
Starting your next great vacation with us in our Economy cabin? We are proud to offer the widest Economy seat of any Canadian Leisure Airline.
Advanced aircraft seating technology with adjustable headrests for even more comfort.
Average age of our aircraft seats is around 4 years.
Want to stretch out more? Our Preferred Seating offers more legroom for a small additional charge.
Food and beverage
Flights within North America and the Caribbean
Whether you're looking for a breakfast sandwich to kick start your morning, a rustic pepperoni pizza for lunch, or Freshii's Avocado Smash Box for dinner, we've got options available for purchase for all foodies!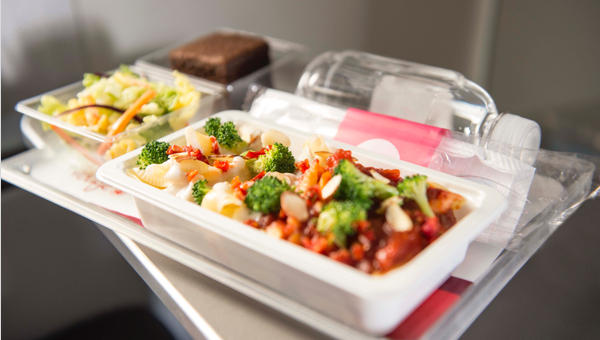 Food and beverage - international flights
Outside North America, Central America and the Caribbean
Enjoy a complimentary hot meal, non-alcoholic beverages and tasty snacks when flying internationally.
Entertainment
Be entertained with complimentary movies including New Releases and TV shows, streamed directly to your tablet, smartphone or laptop. For mobile phones and tables, just make sure to download the Air Canada app at the Apple Store or Google Play before you board.
Don't just fly. Surf too, with Rouge Wi-Fi.*
Enjoy the fastest in-flight internet in Canada. Need to check in at the office? Done. Plan your trip before you arrive? Easy. Sit down to a TV marathon on a break from your video game? Just hit play.
*Available for purchase onboard select flights.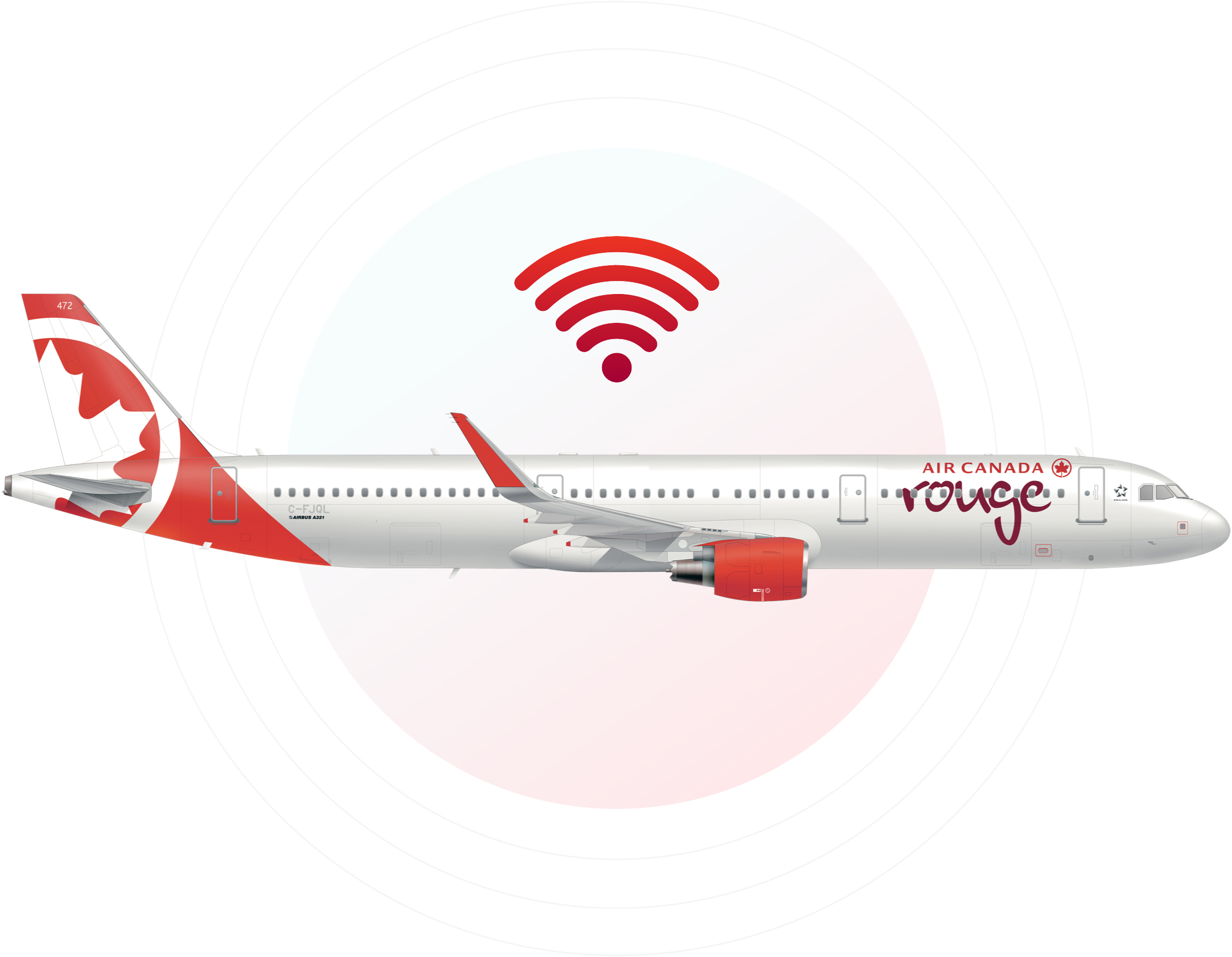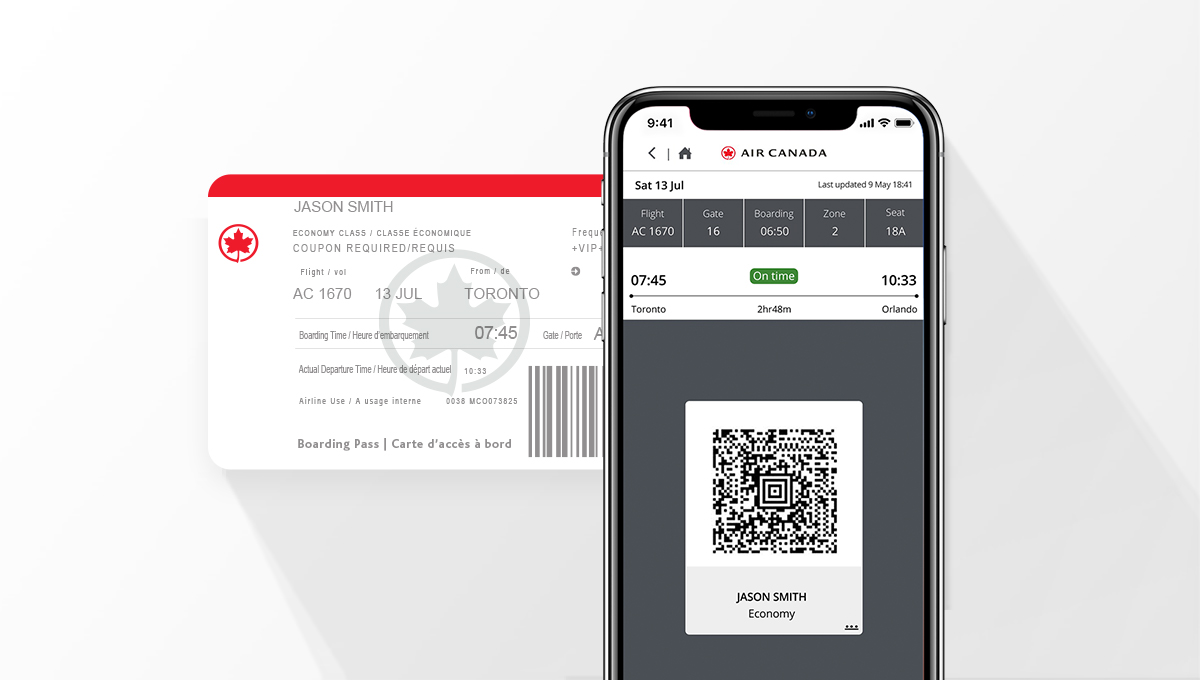 Check-in options
Get your trip started early by checking-in up to 24 hours before you fly at aircanada.com or on your Air Canada app. You can also check in at an Air Canada airport kiosk or Air Canada check-in counter.
Baggage allowance
Not sure what to pack? Please visit aircanada.com for full details on carry-on baggage, personal articles and checked baggage allowances.
Our crew
Our team of over 2,000 employees are here to help create an outstanding experience for our travellers, near and far. It's their passion too, and it takes them from their specialized customer service training to 35,000 feet in the sky, where you'll find charming and entertaining service you can count on.
We pay close attention to the details and want you to feel special. So, if you're celebrating a milestone, or travelling with children, we're here to provide some extra attention.
Our pilots also bring the outstanding Air Canada record for safety and reliability to Air Canada Rouge and delight our customers along the way.